Black History Month – Mary Eliza Mahoney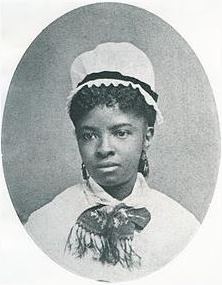 In honor of  Black History month, I wanted to write a post highlighting an African American nurse leader: Mary Eliza Mahoney. Ms. Mahoney was the first African American to earn a nursing degree and practice as a professional nurse. She graduated in 1879 from the New England Hospital for Women and Children Training School for Nurses where she was only 1 of 3 to complete the challenging program. Ms. Mahoney spent her career practicing private duty nursing in and around Boston. She was also an original member of the Nurses Associated Alumnae of the United States and Canada (NAAUSC) which later became the ANA. Today, the ANA bestows the Mary Mahoney Award for "significant contributions in advancing equal opportunities in nursing for members of minority groups".
If you want to read more about Mary Mahoney or other African American leaders in nursing, see Early Black American leaders in nursing: architects for integration and equality by Althea Davis in the McNichols library.
Jill
Mary Eliza Mahoney (1845-1926) 1976. (n.d.). Retrieved February 26, 2015, from http://www.nursingworld.org/MaryElizaMahoney