Celebrate Physician's Assitant Week!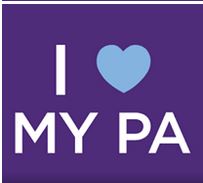 National Physician's Assistant week occurs on October 6-12th. It began in 1987, 20 years after the first class of PA's graduated from Duke University. We take this week to appreciate the contributions that Physician's Assistants have made to the health of the nation. According to the American Academy of Physician's Assistants, there are more the 108,500 Certified PA's in the United States.
Historically, PA's have been a staple in all 4 branches of the American military. They haven't always been called Physician's Assistants but their duties were similar to those of today's PA's. The first four PA candidates accepted into Duke's PA program back in 1965 were former Navy Medical Corpsman.
Happy Physician's Assistant Week!
Jill